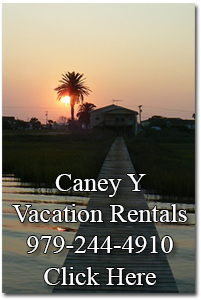 Welcome to my Sargent website! Whether you are in the market to buy or sell property in the Sargent area, you've come to the right place. I invite you to use this site to search for your Bayside, Creekside or Beachfront property.
Sargent is one of the last laid back treasures on the Texas Gulf Coast, with fishing village charm, awesome views and get-away relaxation. You'll start by visiting on weekends, then the next thing you know you'll be looking for every opportunity to leave later and get here sooner to get away from the day-to-day hustle of the outside world.
To locate the property you've been dreaming of, click "Sargent Home Listings" or "Sargent Lot Listings" to search preset ranges. You can also click "Property Search" to create your own custom search. Also, I invite you to create your own FREE account, so that you may save listings that you might be interested in.
You can also click on "Vacation Rentals" to be taken to a complete list of the Vacation homes we offer. Several are located close to our office at the "Y" near the mouth of Caney Creek where it flows into the ICW, Gulf of Mexico, & East Matagorda Bay. Captain Gene of Living Waters Guide Service operates at this location too, and can pick you up right at your dock for a day of fishing.
Thank you for visiting!